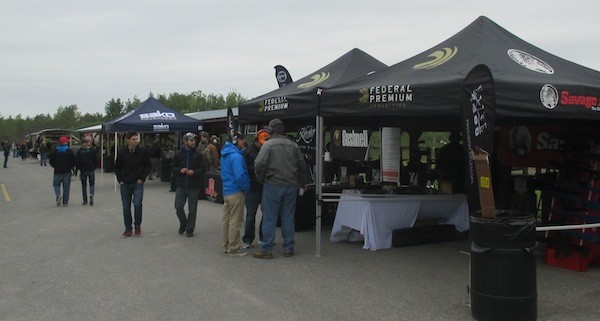 New expanded program being considered for 2019
Due to the unexpected unavailability of the the Stittsville Shooting Ranges, the CSAAA 2018 Dealer Training Day event has been cancelled.  Linda Conley, one of the event founders and longtime sponsors, a current CSAAA Board Member, and owner of the Stittsville Ranges has regretfully had to limit the number of large events at the ranges this year and the venue was not available.  Conley hopes to host the event again in the future once this issue has been addressed.
Due to the timing of the announcement, the CSAAA Board of Directors opted to cancel this year's event and take the opportunity to revisit the event's format and reach with the goal of expanding participation by dealers and creating more value for exhibitors.  Options for 2019 include adding regional events in key provinces, reducing exhibitor costs and adding a public component.
Dealer and exhibitor enthusiasm for this event remains strong and the CSAAA hopes to bring the event back in 2019 in a bigger and better way.  Dealers who attend the event regularly say it's one of the few opportunities they have to get hands on experience with the firearms they are selling in their stores.  Those who have brought staff to Dealer Training Day say their sales improve when staff have first hand knowledge and experience.
The CSAAA is planning to engage both dealers and suppliers in the re-planning of Dealer Training Day and encourages members to share their ideas and suggestions for improving and growing the event.
For more information, or to provide your feedback contact:
Alison de Groot, Managing Director
info.csaaa@gmail.com
1-705-875-2302