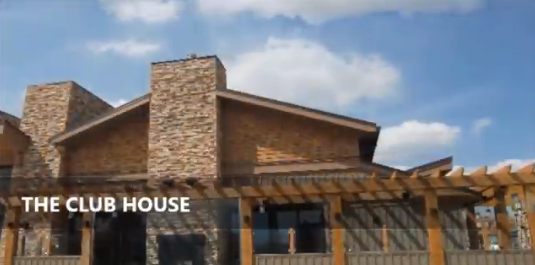 The CSAAA is pleased to welcome our new member: Premier Shooting Centre. After almost three years of diligent effort, Premier Shooting Center provided the CSAAA with the exclusive announcement of its plans for a new shooting range to be located in Ontario.
Still in the municipal approval process, The Premier Shooting Center is expected be a destination shooting facility set on 1350 acres approximately 90 minutes north east of Toronto, Ontario. Designed to provide an upper tier experience that projects privilege and exclusivity, similar to any top class golf club; but at the same time supporting the diversity of shooting sports, shooting competitions and firearms training at a cost the general enthusiast can afford.
According to Derek Jones, the project's Director of Operations, "This expansive range will be presented in an environment that will become renowned for its quality of service and modern upgraded shooting facilities that gives the membership and guests a high level value perception. Quite simply, the goal of the shooting facility is to be a unique destination location that will boost the image of shooting ranges, mature the image of shooting to that of any other high order competitive sport and develop the opportunity for everyone to try the sport."
The Premier Shooting Center will focus on supporting the shooting fraternity by offering a suite of modern experiences in Handgun, Shotgun, Rifle, 1Km Long Range Rifle as well as 14 dedicated competition bays and multi-level force-on-force simulation training areas; all supported by a contemporary, spacious club house and pro-shop on site. Future expansions of the site include an RV/camping area, an archery course and skills development courses, according to Jones.
Jones says they are still in the first stages of working with the regional township authorities it is recognized that there will be challenges to meet; it is also recognised that major challenges have already been overcome in securing a land deal, acoustic and environmental concerns to name a few. However, he feels the hard work is worth it.
"I believe the industry, sport and culture need a major focal point of this class, where the general public, current enthusiasts and professionals can safely train and mature their skills; where development of grass roots understanding and public acceptance of firearms can mature; where industry can align with the public as much as the Olympic level athletes to spread the awareness; where the media can experience that which they report upon and all in the same clean, classy, modern, safe environment," says Jones.
"Our small team have made huge strides so far but to succeed we need the industry support too. After viewing www.premiershootingcenter.com, I'm hoping CSAAA members can help bolster our energy and by sending a letter of support of our efforts; the louder the voice of the industry the more likely the regional authorities will embrace the positive impact this facility will have on their area."
Jones says they are planning a progressive build, adding areas one section at a time beginning late spring 2017.
For more information, contact Derek Jones, Premier Shooting Center,derekjones@premiershootingcenter.com.