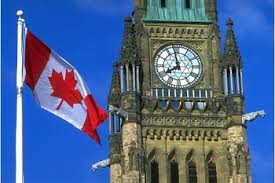 Monday, April 18--Senator Céline Hervieux-Payette introduced Bill S-223 on April 12, beginning the Liberal Government's attempt to further restrict firearms in Canada.
The bill would change the "Restricted" category to "Circumscribed", prohibit all firearms except a VERY narrow range of hunting firearms and "localize" the prohibition of restricted firearms.
All types of semi-automatic firearms (except .22s) would be restricted/prohibited. 
No one would be allowed to move circumscribed (restricted/prohibited) guns except approved "Transporters."
Guns would not be "registered" but "inscribed." According to Hervieux-Payette: "You can appreciate that the terms 'registration' and 'registered' have been used so often that we simply thought that using the term 'inscription' would eliminate some anxiety. I think that using the term inscription does not evoke feelings of fear."
The Senator also states: "The firearm death rate in the United States, a country with very weak gun control laws, was 10.3 per 100,000 population in 2011. That amounts to 32,163 deaths in one year, according to the National Vital Statistic Reports from the U.S. Department of Health and Human Services. That would be the number of deaths if 20 towers, like those of the World Trade Center, were to collapse every year in the United States. There were 2,977 victims on September 11, 2001."
[Note: twenty World Trade Center tragedies would total 59,540, not 32,163.]
Also in the Bill, all restricted/prohibited would be forbidden to transfer.
CSAAA Government Affairs Director Tony Bernardo, is currently working with legal experts to further analyze the more than 79 pages of the Bill.
According to Bernardo, the bill cannot receive second reading until the Liberals and the Conservatives speak to the bill. The Liberals are set to speak on April 19 and the Conservative are TBA, but we are watching this closely. Bill S-223 has had a HUGE amount of work put into its creation. It took a number of Department of Justice lawyers a few months of work to create this one – and that is very concerning.
"We will be listening to the Liberal's statement on the bill, anxious to hear if their promise to not create a gun registry meant that it was okay to create an inscription registry," said Bernardo.