CANADIAN SPORTING ARMS AND AMMUNITION ASSOCIATION
industry legends
banquet 2023
In the world of business, especially this industry, success
is often defined by innovation, dedication, and unwavering commitment.
We are pleased to gather to honour these industry
legends at the CSAAA Industry Legends Award Banquet.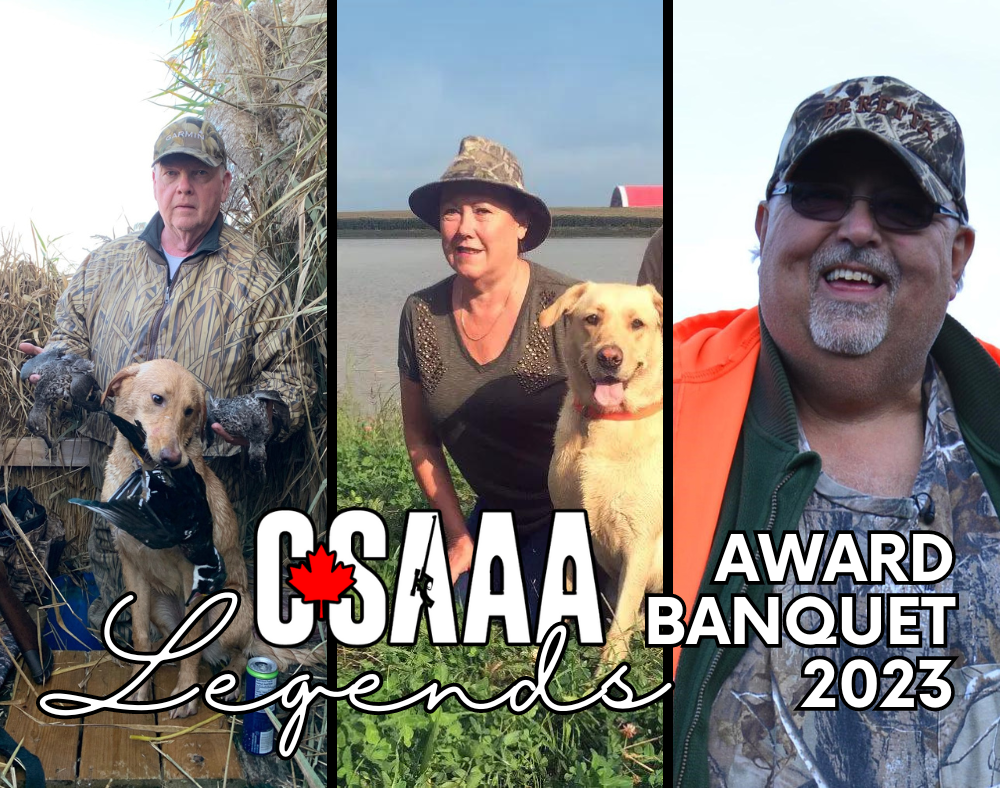 Since 1973, the Canadian Sporting Arms and Ammunition Association (CSAAA) has provided leadership and a strong voice on behalf of the hunting and sport shooting industry in Canada.
We host the country's only B2B industry trade show every year in both eastern and western Canada, showcasing our members' businesses.
We promote our members' commitment to the legal sales of firearms, ammunition, archery equipment and hunting and sport shooting accessories.
We support and promote hunting and sport shooting as legitimate and socially beneficial sporting activities and our business owners as meaningful contributors to their local and our national economies.
The CSAAA team and professional government relations firm maintain a regular presence at Parliament in Ottawa to enlighten Members of Parliament of our ongoing issues and concerns.
CSAAA memberships are open to manufacturers, media, associations, business individuals, retailers, distributors and other businesses in the firearm and hunting industry.